Dr. Greta Mann - Veterinarian/ Owner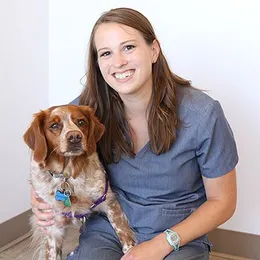 Dr. Greta Mann is the proud owner of Kohn Animal Hospital.She completed her bachelor's degree in Molecular and Cellular Biology at Beloit College prior to obtaining her veterinary doctorate degree from the University of Illinois. Dr. Mann's special interests include dermatology, animal behavior, and client education. She is currently a member of the Chicago Veterinary Medical Association and the American Veterinary Medical Association.
The original Kohn Animal Hospital was located in Highland Park, IL. It was created in the early 1950s by Dr. Mann's grandfather, Dr. Leonard Kohn. He practiced in the area for over thirty years. Dr. Mann grew up hearing tales of veterinary medicine from her grandfather and was inspired to follow his footsteps into a career in veterinary medicine.
Dr. Mann was raised in Vernon Hills and is excited to be returning to this local community. She currently resides in Wauconda with her husband, Brad, their twin daughters, their Persian cat, Henry, their French Brittany Spaniel, Leela, and their Bernese Mountain Dog, Bernie. In her free time, Dr. Mann enjoys running, cheering on the Cubs, and sweeping vast amounts of fur from her house.
---
Lily - Veterinary Technician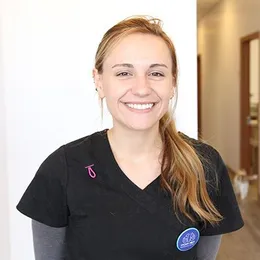 Lily used to live in Israel but she recently moved to the United States with her family. Lily is currently attending the College of Lake County for her associates degree and to finish prerequisite classes for veterinary school. She loves Harry Potter, sarcasm, and her former military service dog, a Belgian Malinois named Rumba.
---
Sarah- Veterinary Technician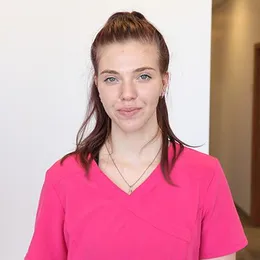 Sarah has a bachelor's degree in Animal Science from the University of Illinois. She intends to return to school in the future for further education but in the meantime loves to meet and care for everyone's furry friends. She spends most of her free time spoiling her Dutch Shepherd named Kane, painting, and then repainting after she manages to ruin said painting.